Unforgettable INDOOR Events in Limburg!
Looking for an extraordinary indoor event in Limburg? Look no further than Fun Beach! Our venue offers not only the perfect beach day but also the finest indoor events in the region. Emphasizing teamwork and collaboration, our indoor events foster stronger bonds and a more positive team dynamic among colleagues. By engaging in active participation, you enhance mutual communication, resulting in a more productive and enjoyable team atmosphere. A teambuilding day at Fun Beach is not just about having fun; it's an ideal opportunity to bolster trust, strengthen social bonds, and enhance group dynamics within your team.
OUR FAVORITE indoor event activities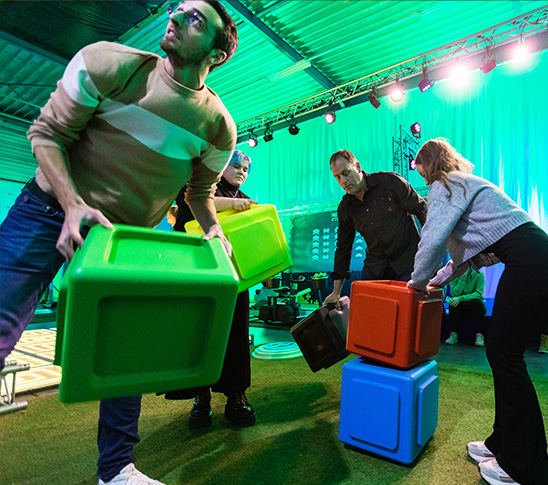 At Fun Beach Group Events, we are dedicated to facilitating engaging and inclusive activities that allow your colleagues to forge stronger connections. With our diverse range of locations, the possibilities are endless, catering to both intimate gatherings and large-scale team-building events for companies of all sizes!
If you're eager to organize a memorable day for your team, look no further. Below, you'll find a selection of the exciting possibilities we offer.
BATTLE TO THE TOP
Prepare for an exhilarating experience with a variety of thrilling games that will determine a winner within just 5 minutes. Who among you is the smartest, fastest, most skilled, accurate, enthusiastic, and possesses the greatest ball skills? Who can perform exceptionally well under pressure? Let the epic battle commence!
Challenge your opponent and engage in an intense duel. Victorious, you advance one step closer to the pinnacle of success. Defeated, you descend one step down. No battle can be declined, but the challenger has the power to choose the type of battle! Will it test your speed, logical insight, hand-eye coordination, or agility? After 60 minutes, who will stand atop the leaderboard, emerging triumphant in this thrilling Battle to the Top?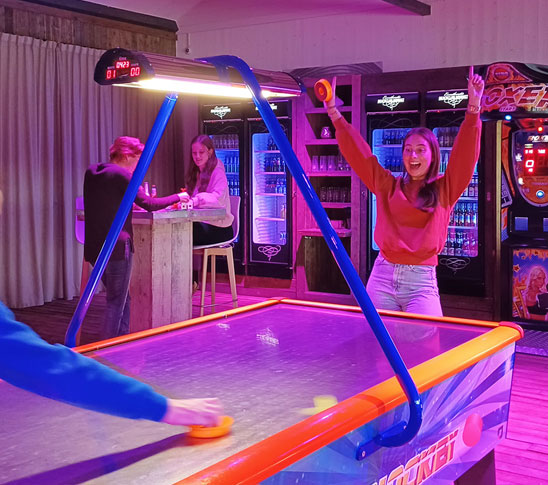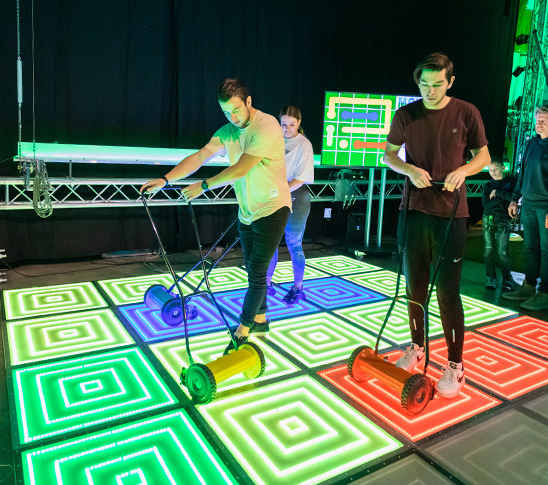 GIANT ARCADE GAMES
Immerse yourself in the world of legendary computer games, ranging from iconic classics of the 80s to modern-day masterpieces, all recreated in real-life scenarios where you and your team become active participants. Do you possess the intellect, physical prowess, and teamwork to achieve high scores in each game? If so, seize the opportunity and embark on this exciting new indoor adventure with us! Gather your friends, colleagues, or teammates, and indulge in a thrilling and enjoyable arcade afternoon or evening. Giant Arcade Games offers entertainment suitable for all ages, in a fully indoor setting, with the entire pop-up location exclusively reserved for your group for a duration of 3 hours. It's approachable, exciting, and most importantly, FUN. However, remember that without effective teamwork, success will remain out of reach.
FUN & FACTS QUIZZZ
Test the collective knowledge of you and your team with the exciting Fun & Facts Quizzz! Our skilled quizmaster will challenge you with a wide range of diverse questions, keeping the pace fast and engaging. In addition, you'll have the opportunity to enjoy entertaining mini-games like ball-ball and horse races. Race against each other to be the quickest to hit our interactive buzzers and claim victory for your team!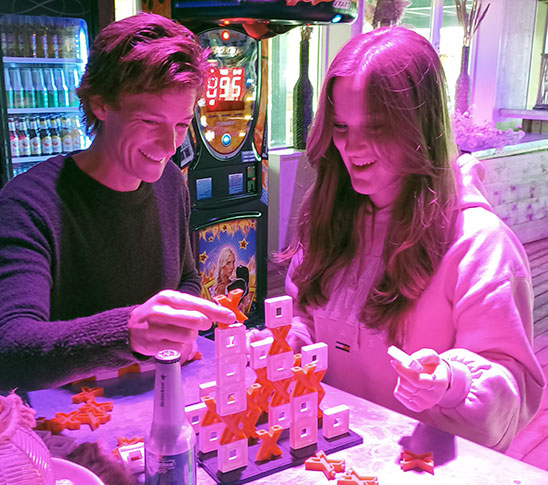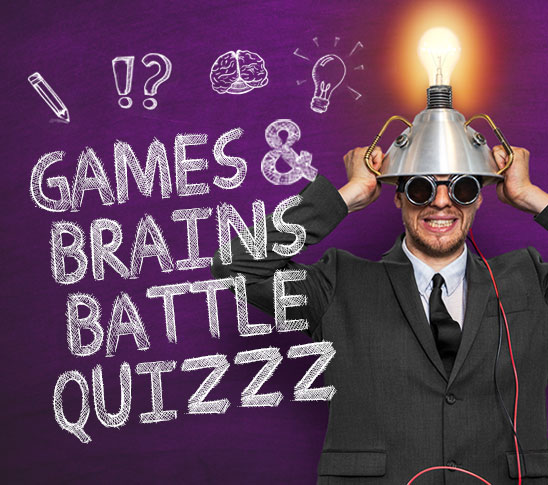 Games & Brains Battle Quizzz
Prepare for an exhilarating experience with the Games & Brains Battle Quizzz, where it's not just about general knowledge, but also about agility and teamwork. As the quizmaster fires a wide range of questions at your team, you'll also tackle cooperative tasks and engaging mini-games. Which team will showcase the most well-rounded skills? The one that emerges victorious in the ultimate Games & Brains Battle!