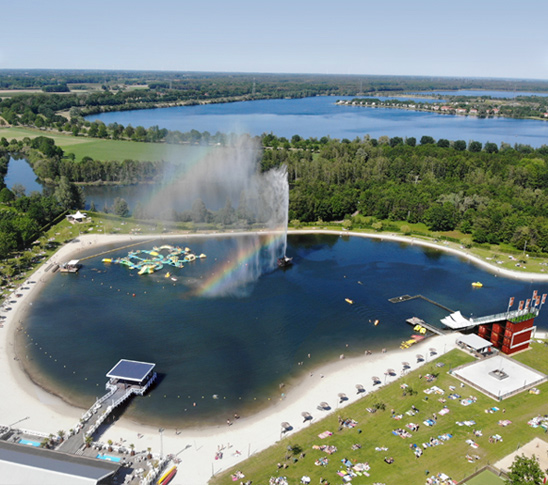 DISCOVER OUR EXCLUSIVE SETTING
Nestled in the heart of Limburg, Fun Beach in Panheel stands as an exceptional recreational haven. Within a convenient 15-minute drive from Roermond and Weert, this enchanting day beach, adorned in pure white sands and expansive verdant lounging spots, awaits your arrival. Our location caters to every individual's preferences, whether it's a serene beach retreat or an exhilarating experience on the Mega Aquapark and the Super Slide. Adjacent to Fun Beach lies the captivating Beachclub Degreez, a picturesque venue perfect for unforgettable celebrations and events set against the picturesque waterfront.
Experience Unparalleled Group Activities at Fun Beach Event & Leisure Park. Our dedicated in-house event agency, Fun Beach Group Events, boasts extensive expertise in organizing group activities tailored to your needs, accommodating groups ranging from 10 to several thousand participants!
Conveniently situated near the A73, A2, and N273 motorways, our location seamlessly blends accessibility with a serene natural environment. Recognized as one of the top 10 beaches in the Netherlands by ANWB, Fun Beach proudly holds the prestigious Blue Flag, symbolizing more than a decade of maintaining pristine water quality and safety standards.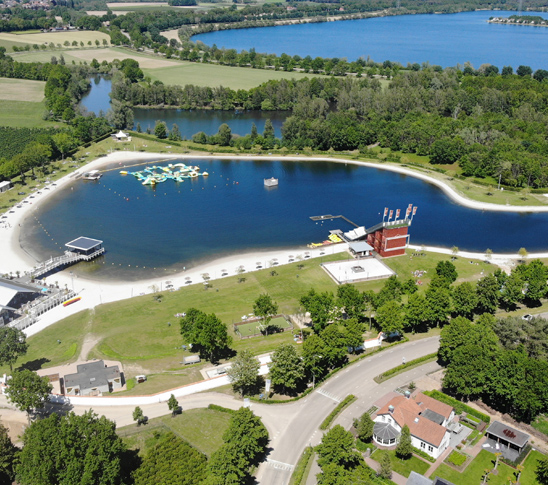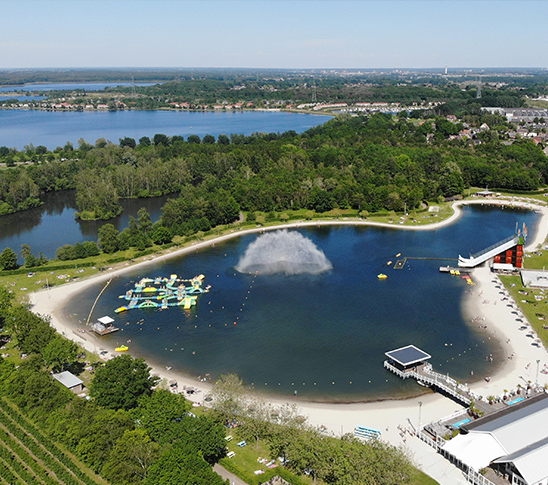 Idyllic Natural Setting
Immerse yourself in the picturesque surroundings of Fun Beach Group Events, nestled in the heart of the enchanting Limburg Maasplassen area. Our location offers a serene escape amidst nature's beauty. Conveniently accessible from the A2 and A73 motorways, ample free parking facilities await you, ensuring a hassle-free arrival.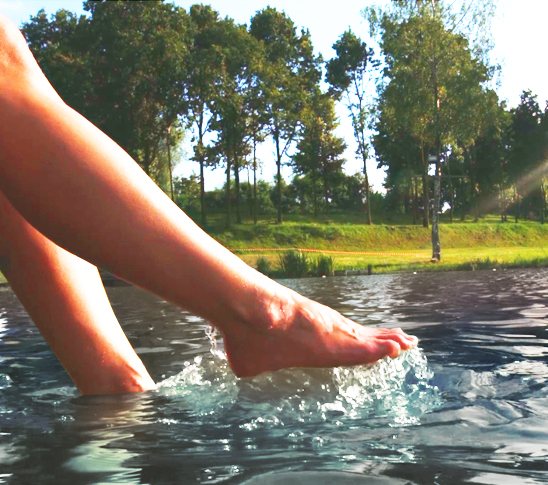 Pristine Water
Spanning across 11 hectares, our event site boasts a captivating lake adorned with a pristine white sandy beach, perfect for a refreshing swim. The lake is fed by pure groundwater, ensuring exceptional water quality. Our commitment to maintaining cleanliness has earned us the esteemed Blue Flag recognition, an esteemed European eco-label signifying our dedication to providing a safe and unpolluted beach environment, bestowed upon us for seven consecutive years.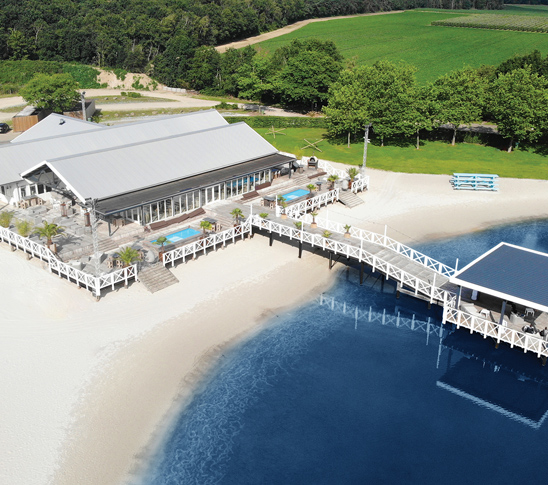 BEACHCLUB
Nestled within our event and leisure park, you'll find Beachclub Degreez, a stunning and exclusive beach club featuring a picturesque waterfront terrace. It serves as the perfect setting to indulge in delectable bites and refreshing beverages before or after your event. Moreover, it offers an exquisite ambiance for hosting an unforgettable evening of festivities and celebrations.