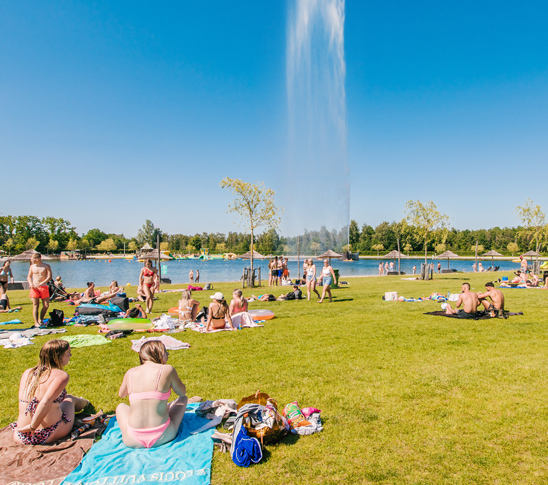 read HERE HOW FUN BEACH SUSTAINS SUSTAINABLE
A clean beach is what we strive for. For the animals, the environment, the future but especially for you as a visitor. Our mission is to offer a relaxing beach day full of fun around a clean pond. Because a clean environment makes you look fresh. To achieve this, we will work together!
Did you know?
Fun Beach is a partner of Nederland Schoon
Fun Beach has been awarded the Blue Flag (European Eco-label) for more than 10 years
We hand out rubbish bags so there is no waste lying around
We take the caps off your bottle so that it is insured (with us/not on the ground) in the bin
We hand out disposable ashtrays for your cigarette butts
We have our waste separated externally
We have more than 50 bins on site where you can dispose of your waste
We have a non-smoking area at Little Beach
We will only become more sustainable in the coming years
We only use green energy
The company cars and golf carts are 100% electric
We do not use pesticides against insects
keep it clean, keep it fun!
One of the driving forces behind doing business in a socially responsible way as much as possible is youth.
Because we want to pass on a healthy earth to the next generation, our aim in the future is to ensure that Fun Beach continues to operate in a sustainable and climate-neutral way. By transparently communicating our sustainability measures, we want to inspire you as a visitor
inspire you as a visitor to also do your bit for a clean earth.