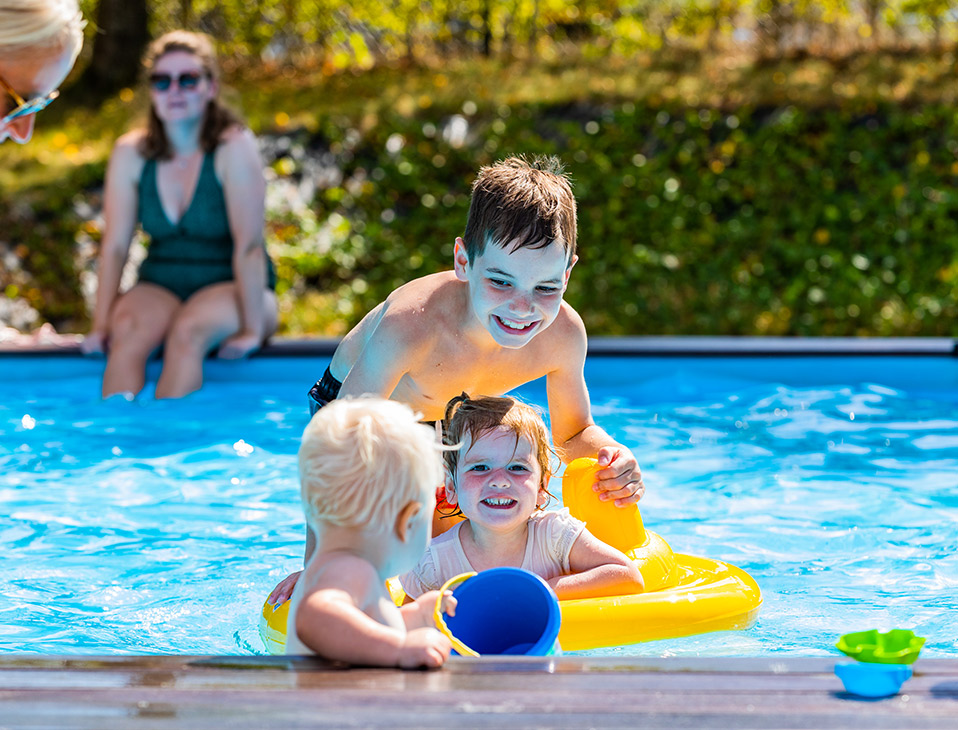 kids area
Climbing, sliding, jumping and splashing about like crazy. Little Beach, a specially equipped part of Fun Beach for children up to 12 years, is a true play paradise. Little Beach is the smoke-free part of the daytime beach with lots of new attractions!
Read more about the new play equipment, junior aqua park, paddling pool, toddler beach and Food & Drinks at Little Beach below.
For kids from 4 years to 1.50m
Yes a separate aqua park for the kids. Especially for our youngest Funbeachers, we have installed a Junior aqua park at Little Beach.
An inflatable playground on the water to clamber, slide and jump to your heart's content. The Junior Aquapark is the newest attraction at
Fun Beach The Beach. The Aquapark offers plenty of fun for kids from 4 years old.
Entry to the Junior Aquapark is included in the entrance fee. However, you will need an admission ticket for this.
This can be obtained by scanning your ticket or season ticket at the Junior Aquapark reservation kiosk at Little Beach.
You can read more about how to reserve an entry ticket below.
Please note: access to the Junior Aquapark is only possible for kids from 4 years old (up to 1 metre 50) who have
sufficient swimming skills, parents are not allowed in the aqua park itself.
NEW: Baywatch tower
You don't need a swimming certificate to man this Baywatch tower! This brand-new playground is the latest addition to Little Beach and overlooks the entire beach. Kids can slide, climb and clamber to their heart's content here. Junior lifeguard on standby!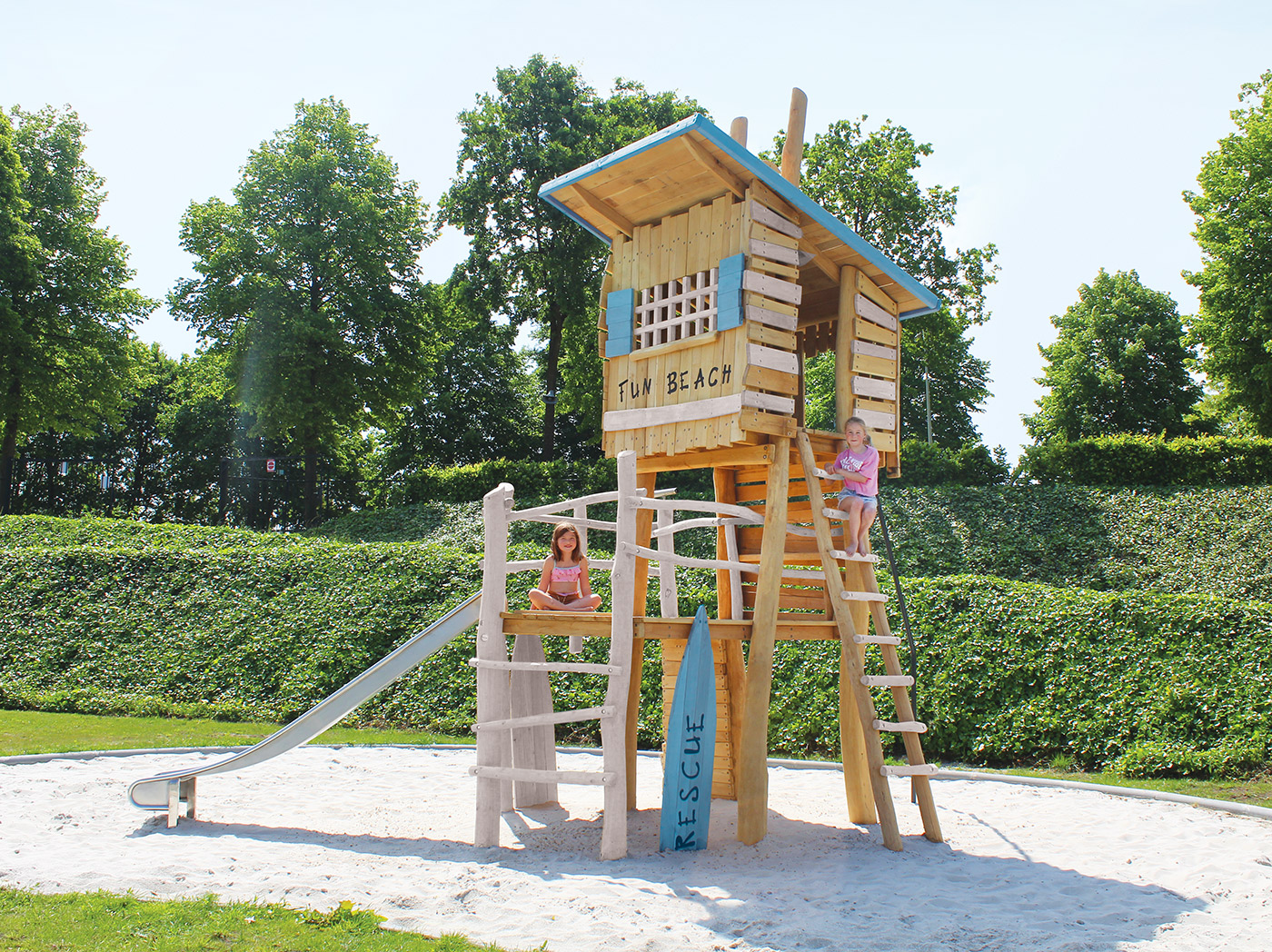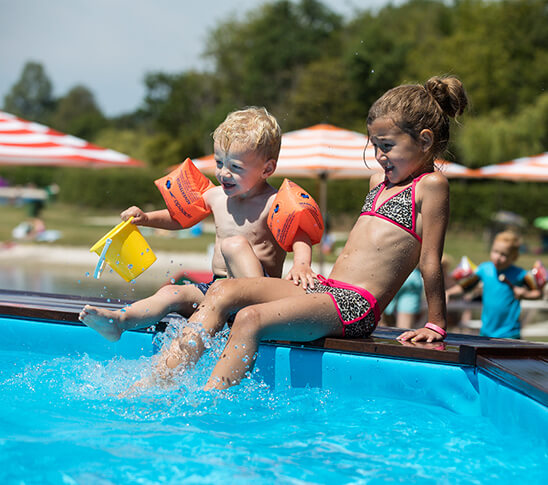 PADDLING POOL
A paddling pool with crystal-clear, purified water: nothing could be more fun for the youngest visitors! In this mini pool, every toddler can splash to his or her heart's content, while parents, relaxing on the edge, can watch their little ones having fun.
little beach
It's like being by the sea, that's how big they have made the sandy beach at Little Beach! That's good because it gives you even more space to run, swim, build sandcastles, or play other games with your friends. Smoking is not allowed here so the little ones can play carefree.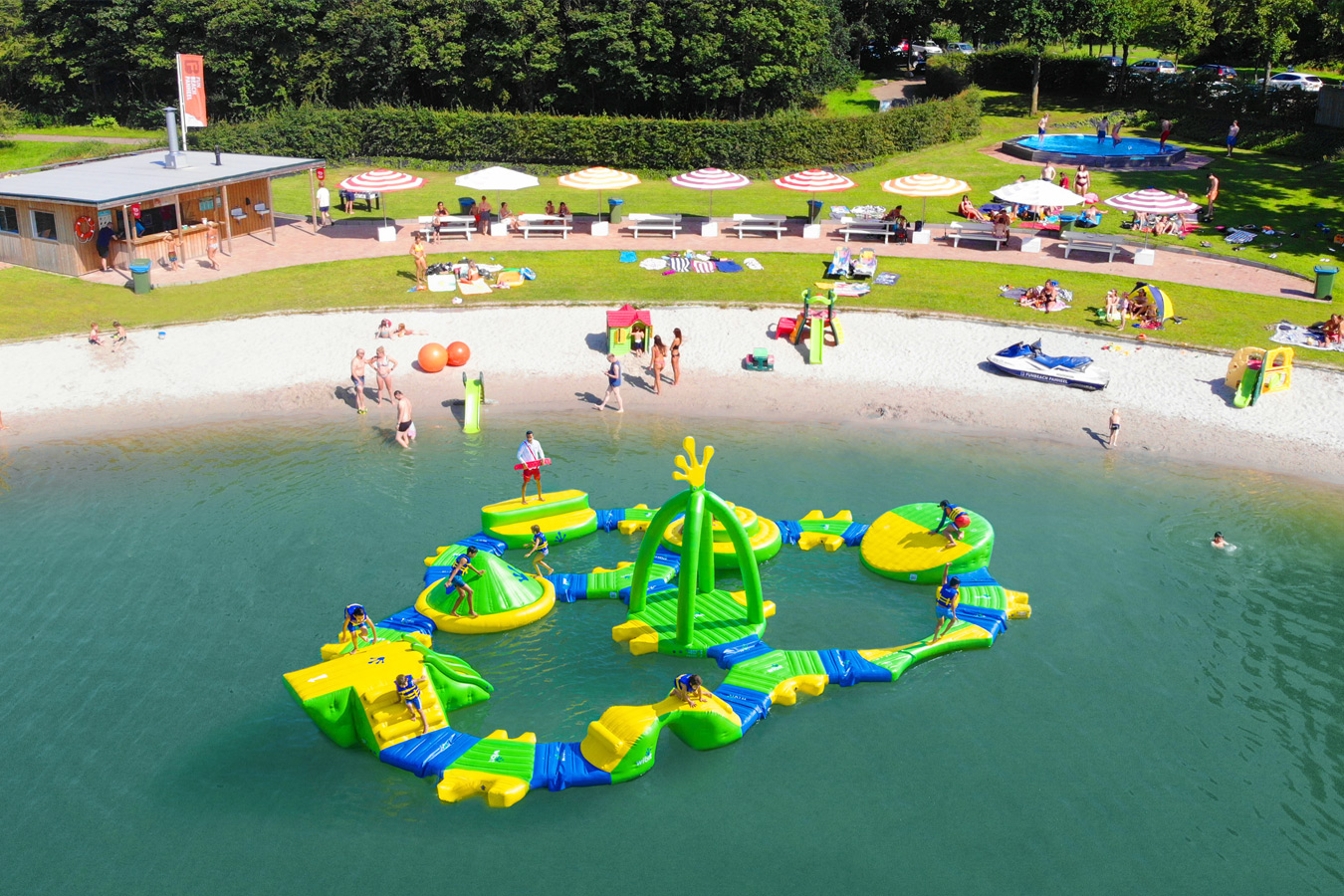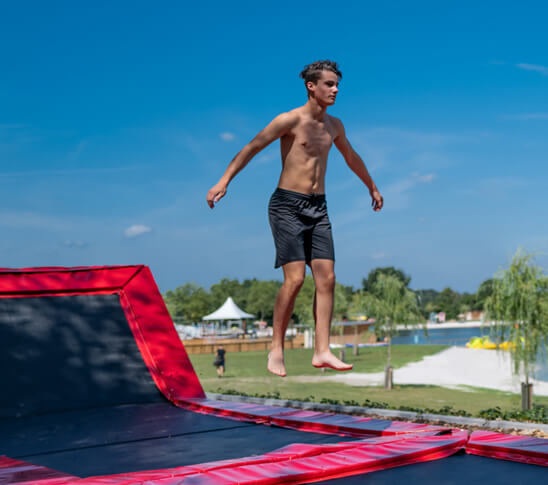 CURVE-ONE
Enjoy jumping or making crazy saltos. You can do it all on the CURVE-ONE: the latest revolution in trampolines! Thanks to the tiltable jumping mat, the trampoline can be placed at an angle or flat.
In short, a super trampoline for ultimate fun and lots of jumping fun! Suitable for children from 6 years of age.
Catering
At this fun eatery at Fun Beach's toddler beach, you can choose from various snacks with fries. You can also go here for an ice cream, slushie, or a bag of chips. To lick your fingers. Bon appetite!
Mums and dads can also enjoy our new Iced Coffee & Iced cocktails here.
View our food & Drinks range here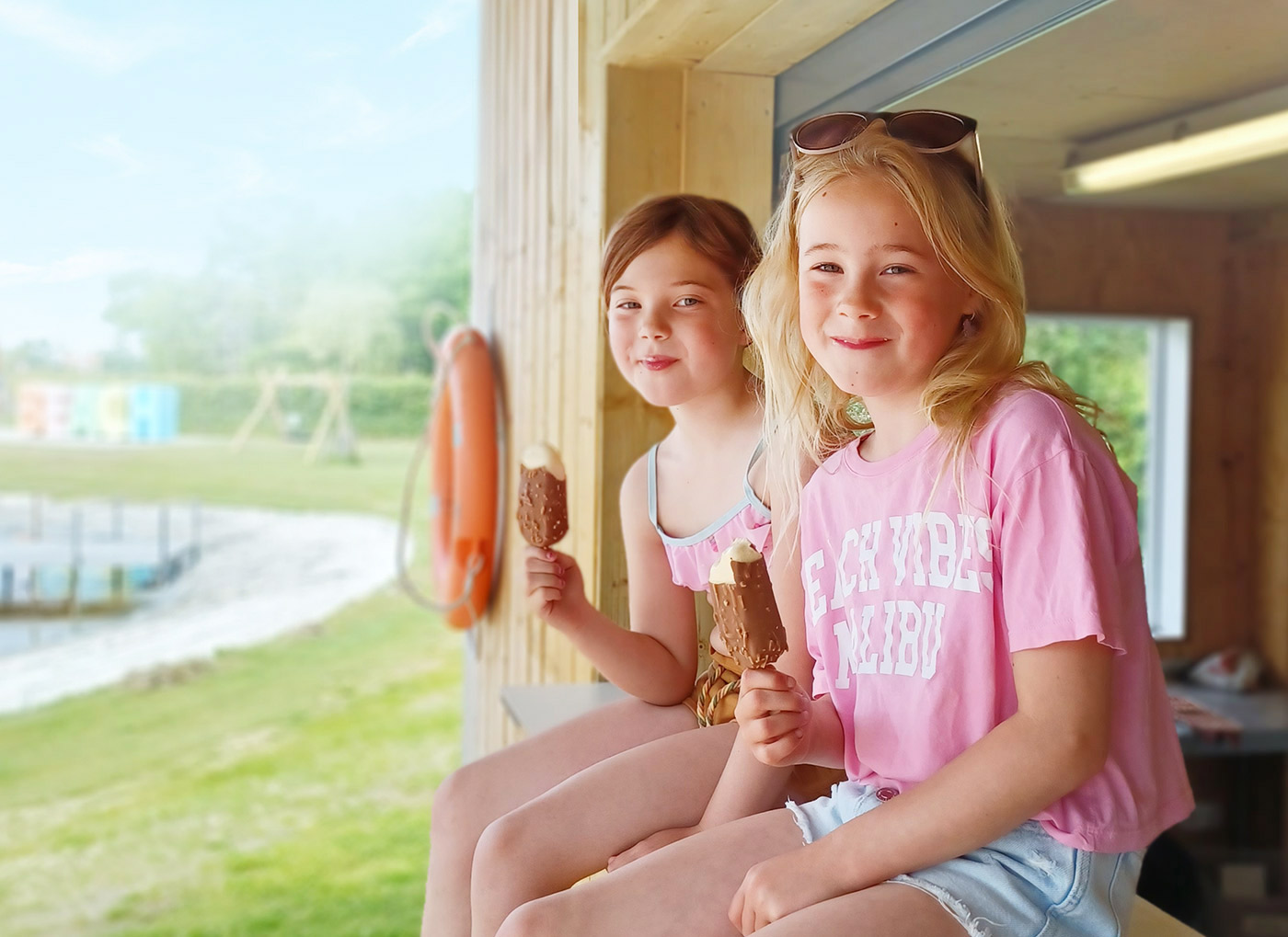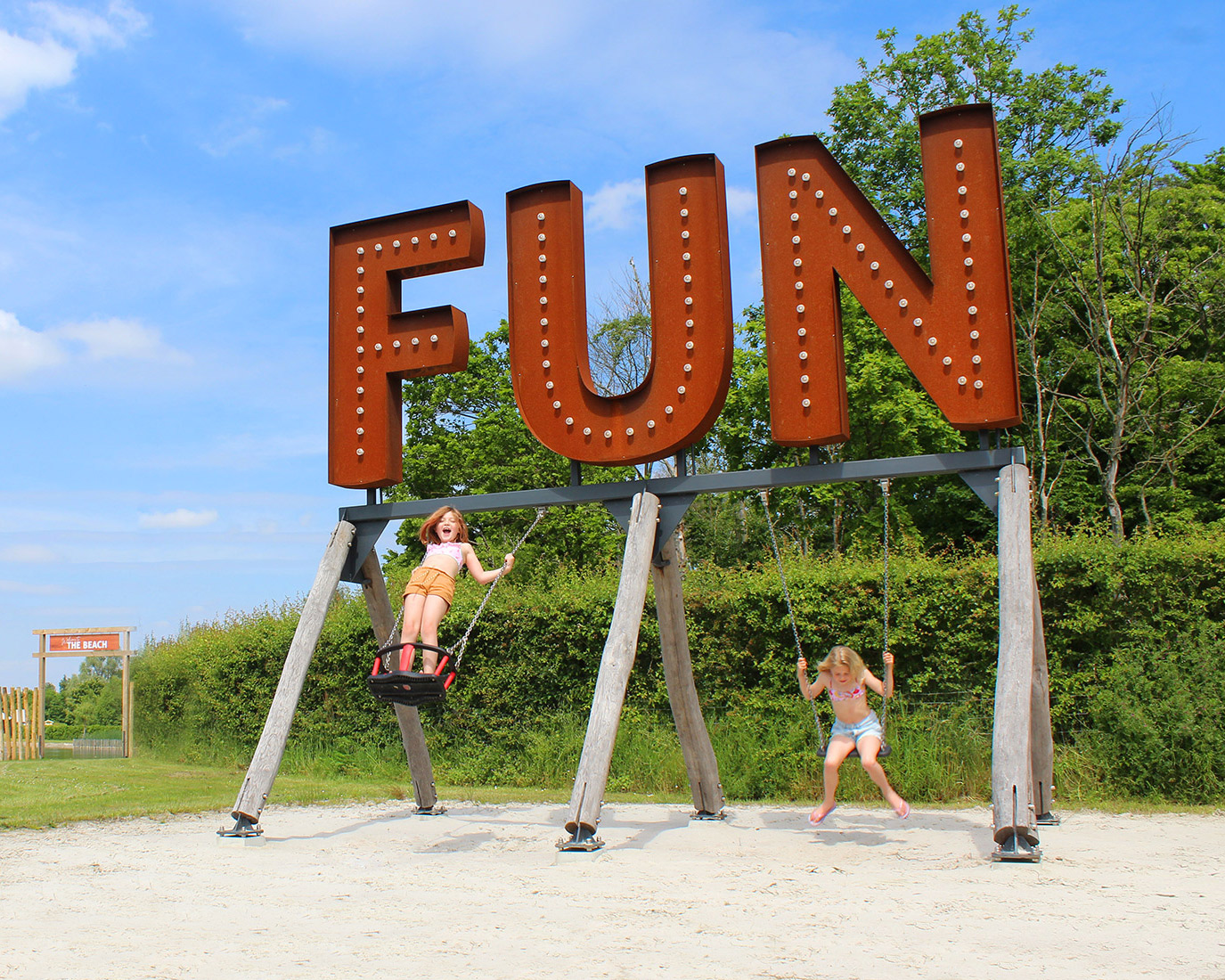 Fun Beach
Selfie Swing
Take a seat on one of the swings near the big Fun Beach logo on Little Beach and shoot your best action photo. Tag @funbeachpanheel in your post and we know we'll re-post it on our social media channels. Want to just enjoy swinging or climbing on the letters without all the selfie craziness? Of course, you can do that too!

toilets and shower
Mummy, mummy, I have to pee! When your kids' need is at its peak, rescue is at hand at Little Beach. In the sanitary units, complete with toilets and shower, you can of course also freshen up as parents. You see: even when it comes to hygiene, nothing is left to chance at Fun Beach!

disabled toilet
Fun Beach is an eldorado for young and old and big and small. Our day beach is also an ideal destination for a carefree day out for visitors with disabilities. Naturally, this includes adapted sanitary facilities. Especially for disabled guests, there is a disabled toilet at Little Beach.

changing table
Sensitive baby bottoms need to be changed from time to time. For the physical care of the youngest visitors, Little Beach has a special baby-care corner. Thanks to the changing table, your little ones will be refreshed in no time!