A stylish setting. A beautiful location on the water. A pleasant and relaxed atmosphere. An exceptional place where you can and want to be seen. BEACHCLUB DEGREEZ.
The location for business and private events. An exclusive product launch, an inspiring meeting, or an unforgettable Beach Wedding, BEACHCLUB DEGREEZ creates every desired event. Experience unique concepts, warm hospitality, and first-class service.
BEACHCLUB DEGREEZ, incomparable experience, and enjoyment.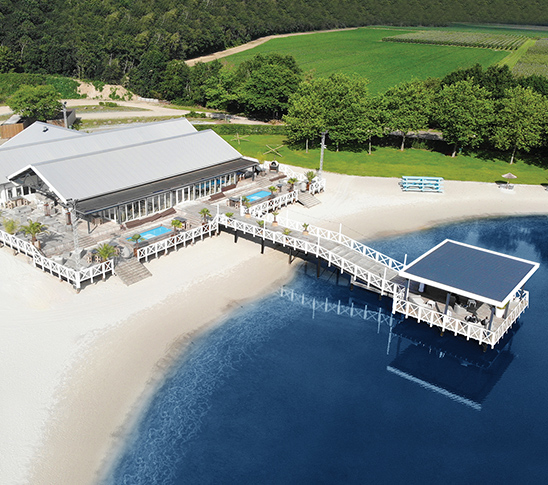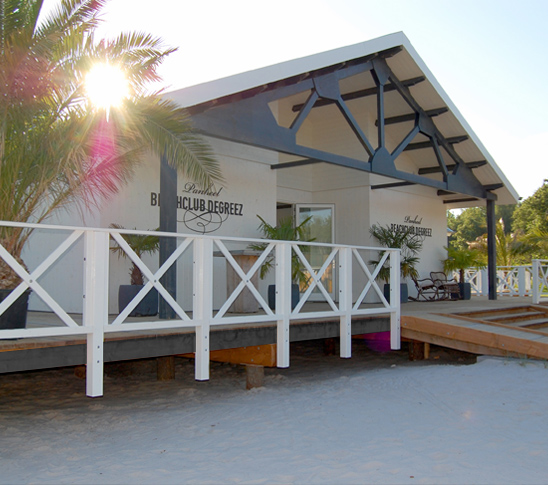 MULTIFUNCTIONAL EVENT AND PARTY LOCATION
Beachclub Degreez is a multifunctional event and party location. In other words, Beachclub Degreez does not have any fixed set-ups. All the spaces, indoors and outdoors, can be arranged to suit your wishes and event. This high level of flexibility makes Beachclub Degreez the ideal location for an intensive training course for twenty colleagues, an active family day for a hundred guests, or a business seminar for a thousand guests. The beach club can also be set up completely according to your wishes for weddings, staff parties, or anniversary celebrations. No matter how small or large the party, the intimate setting of Degreez Beachclub is always retained.
Corporate events
A smashing staff party, a dynamic meeting, an atmospheric Christmas party, an unforgettable anniversary party, an exclusive New Year's reception, or an inspiring seminar: Beachclub Degreez facilitates it. The extensive experience, organizational talent, and professional team at Beachclub Degreez will make your event a pleasure to experience. Thanks to our multifunctional event location and flexibility we can create any setting and composition you wish.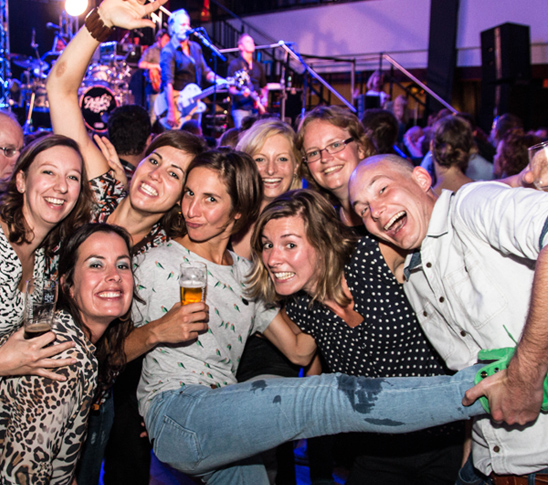 You literally and figuratively determine the layout of your event. Combine presentations, workshops, and networking opportunities during your seminar. A complete Christmas market and indoor skating rink at your Christmas party. Organize your own New Year's Eve dive, including cake and biscuits. Start an intensive team building day with a boxing clinic led by Arnold Vanderleyde and finish with a live cooking workshop. The possibilities for your business event or festive gathering at Degreez Beachclub are enormous.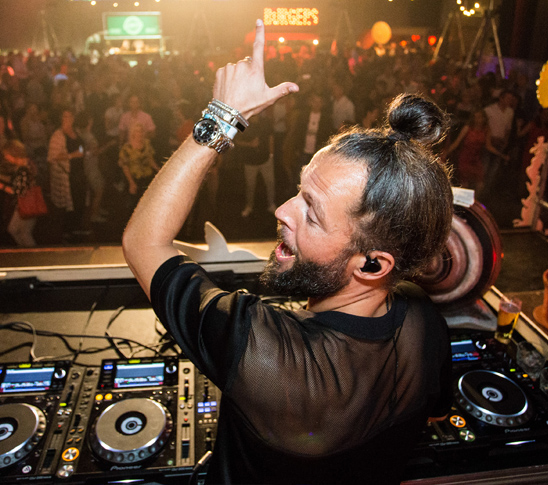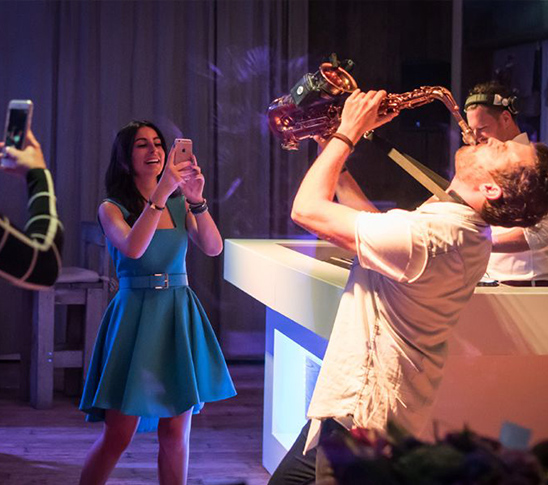 Private events
You want an unforgettable day with the people you care about. Beachclub Degreez listens to your wishes and translates them into a fantastic party or other tailor-made events. Incomparable enjoyment for you and your guests. A fairytale wedding on the beach with an impressive arrival by helicopter. A birthday in style. A dream communion for your son or daughter where young and old have a great time. An original baby shower, a romantic wedding anniversary, an unforgettable bachelor party, or a fun family day: Beachclub Degreez will organize it and make all your festive dreams come true.
Unique wedding location
Your wedding day will be organized entirely according to your wishes and needs. We will think of the smallest details. Should you require assistance in planning your day, Beachclub Degreez offers you the opportunity to work with our experienced wedding planner who will suggest the most original ideas. At Beachclub Degreez you will be assigned a dedicated event manager for your wedding day with whom you will prepare and who will be present throughout the day to ensure, together with the Beachclub Degreez team, that everything is taken care of down to the last detail.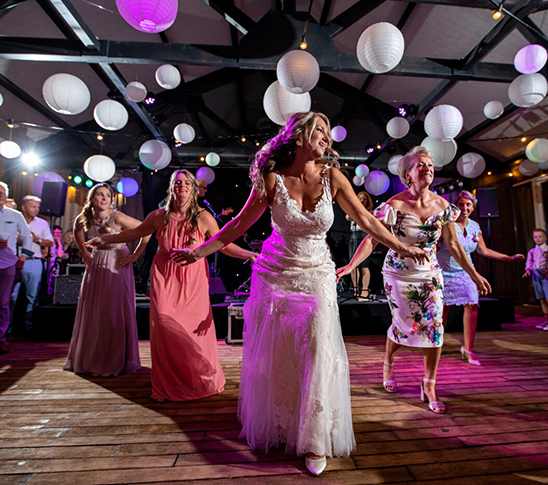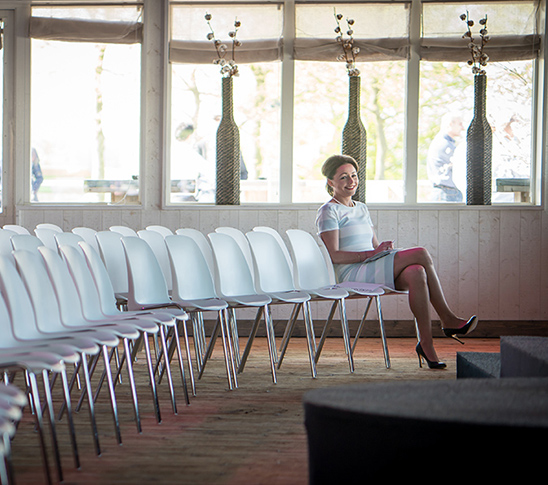 Seminars, Presentations, and Meetings
Beachclub Degreez offers a fantastic setting for your seminar. An inspiring environment. A beautiful beach club with a panoramic view over the water. Your guests will be amazed by the location. The Côte d'Azur in Central Limburg.
A distinctive product presentation in a unique location. Beachclub Degreez is the ultimate venue for presenting your product in an elegant manner to your guests. A stylish beach club with a beautiful location on the water and in the white sand. Surrounded by a spacious veranda with elegant fencing. The Côte d'Azur in the middle of Limburg. An exclusive place where your guests may and want to be seen. It is not for nothing that Degreez Beachclub is the number one location for professional photoshoots.
You want to escape the office atmosphere and have a meeting with your team in an inspiring yet relaxing environment. Beachclub Degreez offers you the perfect meeting location. This exclusive beach club has a beautiful location on the water and offers optimal meeting rooms and unique meeting arrangements. Meetings at Degreez Beachclub are an experience in itself. The staff and their first-class service will take care of everything so that you can fully focus on your meeting.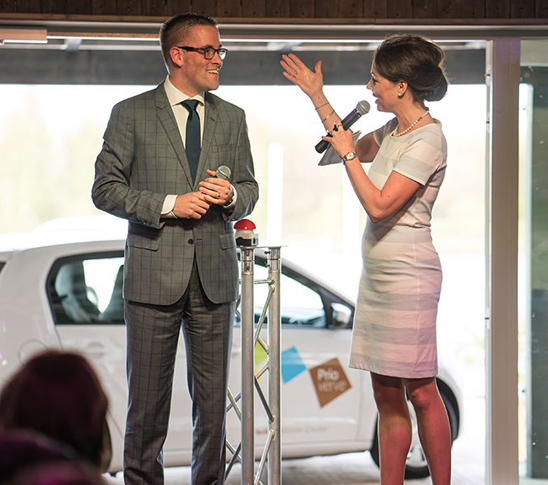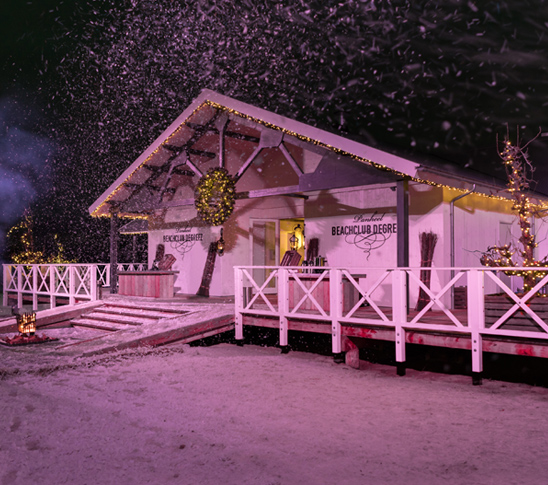 Zero Degreez
As soon as the autumn wind blows in and the temperature drops, Beachclub Degreez enters a special season. Every year we transform our white beach club into the enchanting winter club Zero Degreez. Enjoy the warm decor with flickering lights, warm fires, and cozy rugs. Zero Degreez is the perfect winter location for drinks parties, presentations, corporate events, and large meetings.