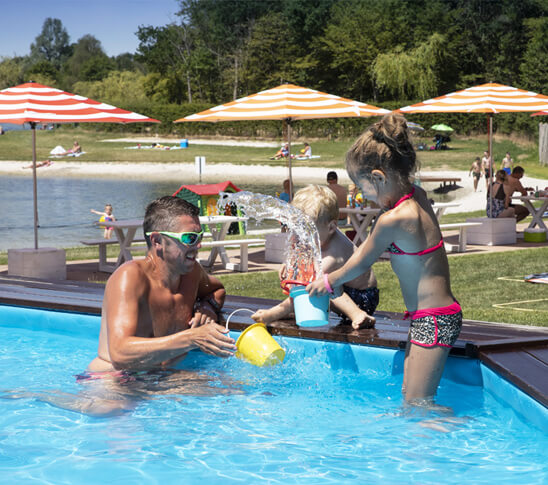 LITTLE BEAch
Climb, glide, jump and splash to your heart's content. The Kids Area is a specially designed area of Fun Beach
for kids up to 12 years of age and a true paradise for fun. The Kids Area is a smoke-free part of our beach.
Young visitors are able to enjoy a lot of fun activities without interruption. Discover and have fun!

paddling pool
A paddling pool with crystal clear, purified water: for the youngest visitors, there is hardly anything more fun! In this mini pool, every toddler can splash to their heart's content, while the parents can relax on the sandy beach, carefree watching their little one have a great time.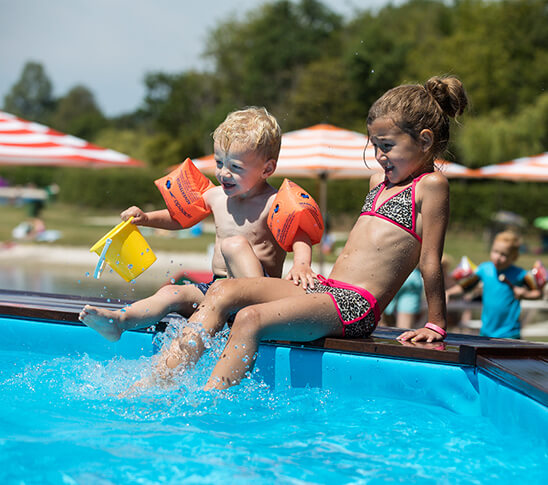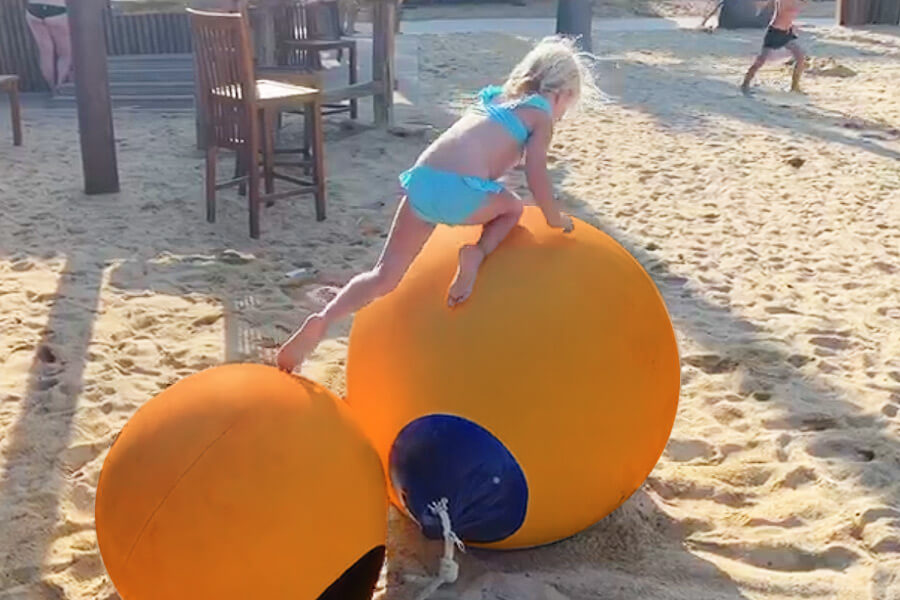 PLAYGROUND
Are your kids tired of all that splashing water fun? Then they can enjoy themselves on dry land. They won't be bored for a second on the Little Beach playground equipment! Watch them climb on a real water scooter shouting with pleasure. A number of large buoys on which the young kids can climb and balance complete the fun.
toddler BEACH
It looks like you are at the sea, they made the sandy beach of Little Beach that big! That is good, because it gives you even more space to run, play football, build sand castles or play other games with your friends. And even on busy days, your father or mother on such a large beach will have little trouble finding a nice spot.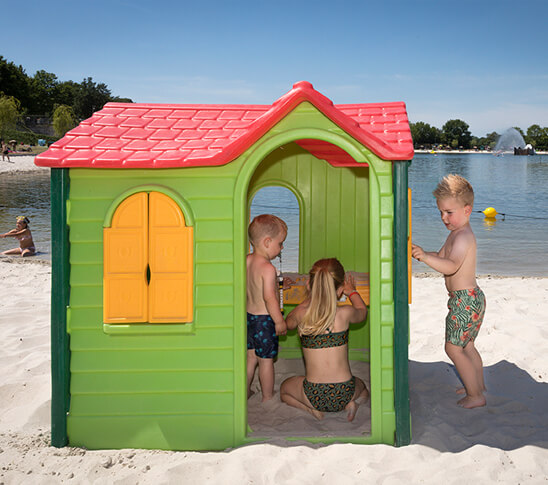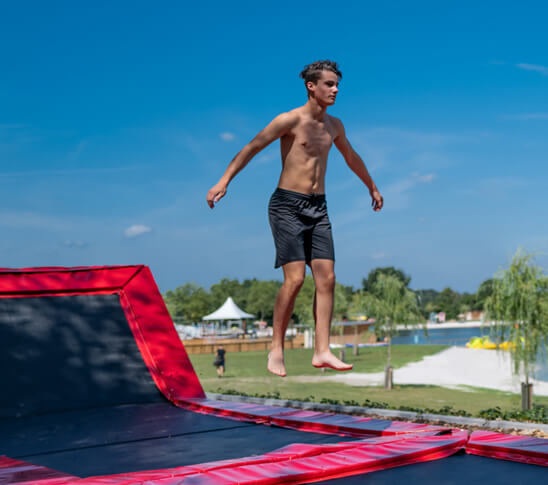 CURVE-ONE
With your bare feet you stand on the trampoline. You start carefully, but after a few small jumps you quickly get the hang of it. You make higher and higher jumps. Have fun on the CURVE-ONE: the latest revolution in trampolines! Thanks to the tilting jumping mat, the trampoline can be placed at an angle or just flat. In short, a super trampoline for lots of jumping fun! Suitable for children 6 years and older.
LITTLE BEACH
You're very hungty after all that splashing, sliding, jumping and scrambling. Then it is high time to go to Little Beach. In this nice little foodpoint on the toddler beach of Fun Beach you can choose from various delicious children's menus. Your father or mother can also enjoy delicious dishes, such as plate-baked beach burger, chicken burger, veggie burger, chicken satay and take-away salads. Finger licking good! Yummie!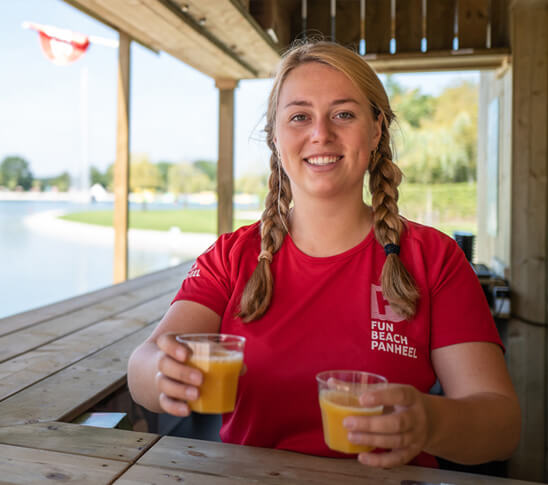 toilets and shower
Mom, mom, I have to pee! When your kids are in dire straits, rescue is at hand at Little Beach. In the sanitary units, complete with toilets and shower, you can of course also go as parents to freshen up. As you can see, nothing is left to chance on Fun Beach either!

disabled toilet
Fun Beach is an Eldorado for young and old and for big and small. Our day beach is also an ideal destination for visitors with a disability for a carefree day out. Naturally, this also includes adapted sanitary facilities. This is why a disabled toilet is located on Little Beach especially for the disabled.
changing table
Sensitive baby buttocks should be changed from time to time. Little Beach has a special corner for baby care for the physical care of the youngest visitors. Thanks to the changing table, your little offspring will look fresh again in no time!