An unforgettable corporate event for more than 1000 people?
Looking for a unique location for a large corporate event or team building day? Fun Beach Event & Leisure Park is a unique location, where sport, beach and relaxation go hand in hand with immeasurable space and unlimited possibilities. Depending on the desired activities, Fun Beach can accommodate up to 1,000 guests, making it particularly suitable for corporate events for medium and large companies.
Unique Group Events for over 30 years
What started in 1989 with the organisation of mountain bike trips in the Ardennes, grew into Fun Beach Event & Leisure Park: a unique beach and event location in the middle of Limburg.
At Fun Beach you can not only go for an active day with large groups, also for party nights, large presentations and a unique beach club experience Fun Beach has everything. The Event & Leisure park consists of three main activities: the day beach, the group events and Beachclub Degreez. In addition, under the name Organice we have been organising large corporate events on location for many years, such as large staff parties, corporate events, openings, anniversaries and kick-offs throughout Limburg.
From the opening of the Floriade to events for the Roermond Outlet Center, from group activities for Vodafone to organising our own festival for Laurentius Hospital: in 30 years time, we have done just about every special event assignment.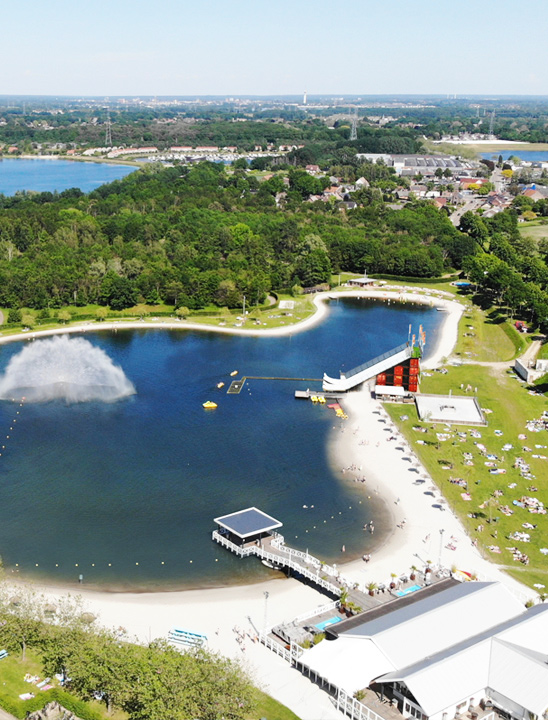 A festival for your company
Do you want to organise a truly unforgettable experience for your company? How about a festival entirely dedicated to your company? For example, we organised "Laurentius Land" for Laurentius Hospital: a unique festival with multiple areas, artists, stages, food trucks and creative peripheral programming. A unique, tailor-made festival!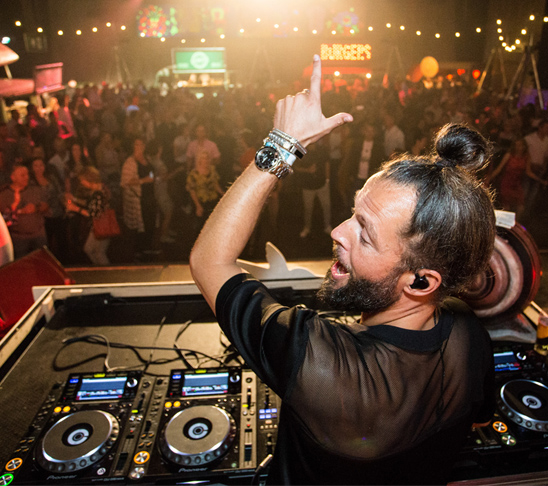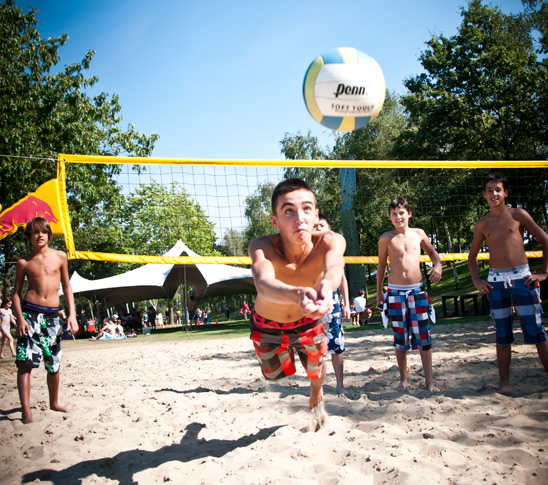 A tailor-made sports tournament
Are you looking for an active day for your guests and employees? The beach lends itself perfectly for that. We can set up various group activities, but also organise an extensive beach volleyball tournament. The participants compete in various teams for the championship cup of your company!
Easy to reach, central location in the south
Fun Beach Event & Leisurepark is located in the middle of Limburg, just a 15-minute drive from Roermond and Weert. It is easily accessible by car from the A2, A73, and N273 motorways and is also close to the Belgian and German borders. The nearest airports are Maastricht Aachen Airport and Eindhoven Airport. So Fun Beach is easily accessible for all your (inter)national guests. There are plenty of parking facilities around the site.
An award-winning location
Fun Beach Event & Leisurepark stands for sustainable entrepreneurship, with an eye for people and the environment. This has resulted in several awards and distinctions. For example, Fun Beach has been voted one of the top 10 beaches in the Netherlands by the ANWB. For three years in a row, Beachclub Degreez is the proud recipient of the MeetingReview Award for Best Event Location in the Netherlands. For more than 10 years in a row, Fun Beach has received the Blue Flag: an important certification for beaches with clean and safe water.
Unlimited possibilities
Thanks to our years of experience, we know how to organize a unique event for your company. This experience, combined with the creativity of our event managers, ensures that no question is too crazy. Do you want to organize an unforgettable corporate event? Then contact us for the possibilities!