Don't worry beach happy
We closely follow the developments and advice from RIVM regarding the Coronavirus.
We naturally put the health of our guests and our employees first! By keeping an appropriate distance
and taking extra precautions, we can continue to welcome guests to Fun Beach.
We want to ask all our visitors, use your common sense!
Do not look for unnecessary risks and follow the rules below.
LIGPLAATS RICHTLIJNEN
At Fun Beach we value the importance to keeping the 1.5-meter distance. Because we know this is hard to determine,
we will help our visitors with this! We are going to do this with the use of beach sections.
Upon entering, each visitor receives his beach section construction package, which you can use very easily
you can create your own private Coronaproof beach, at your choice somewhere on the Fun Beach site.

STEP 1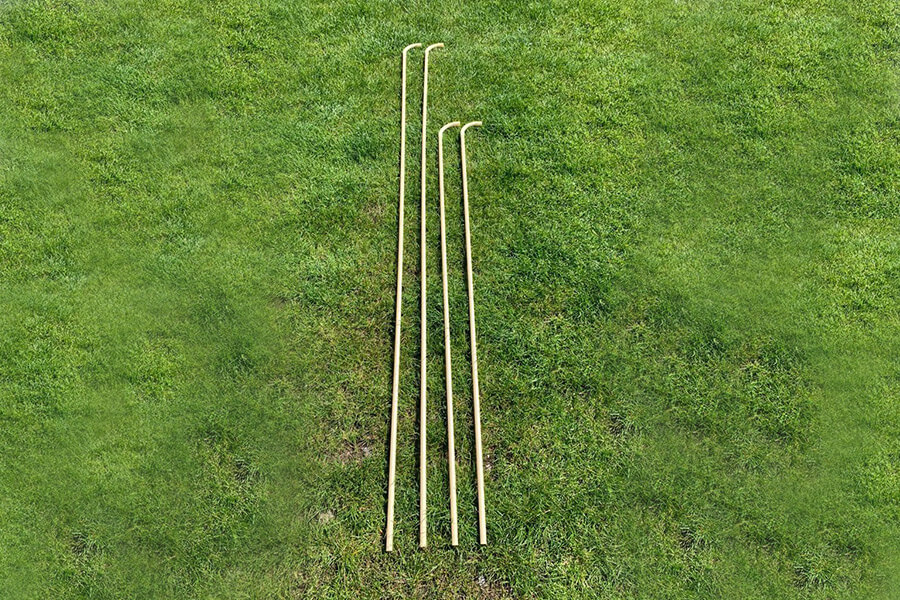 STEP 2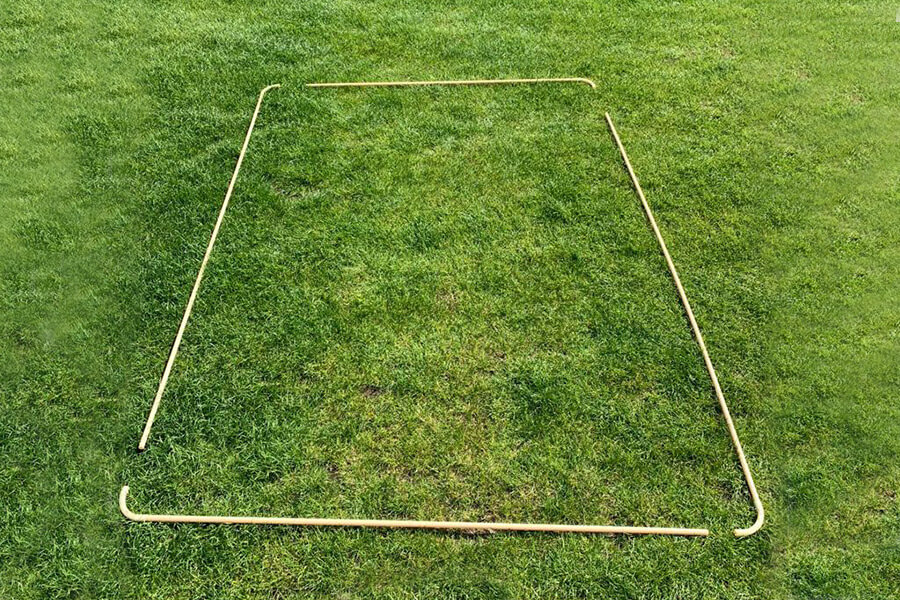 STEP 3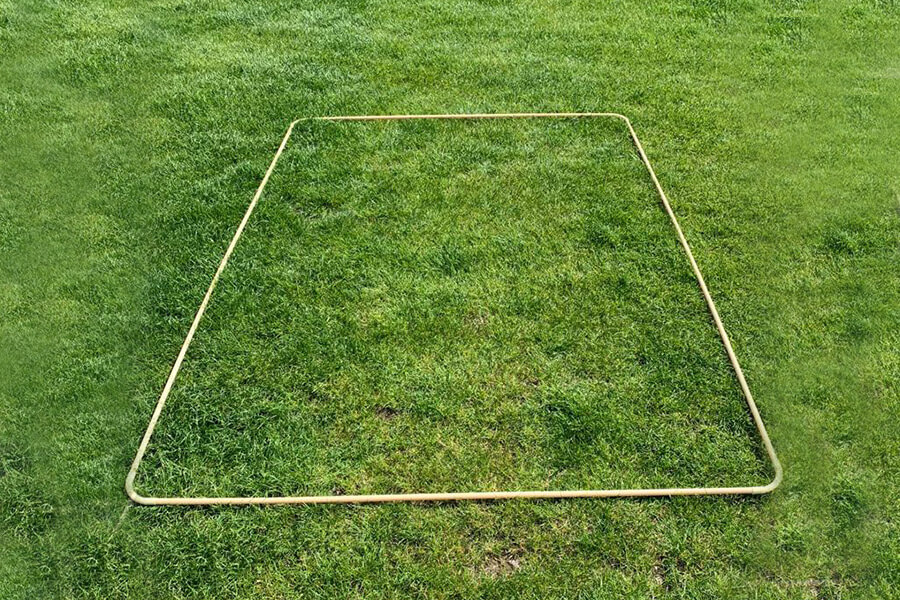 HAVE FUN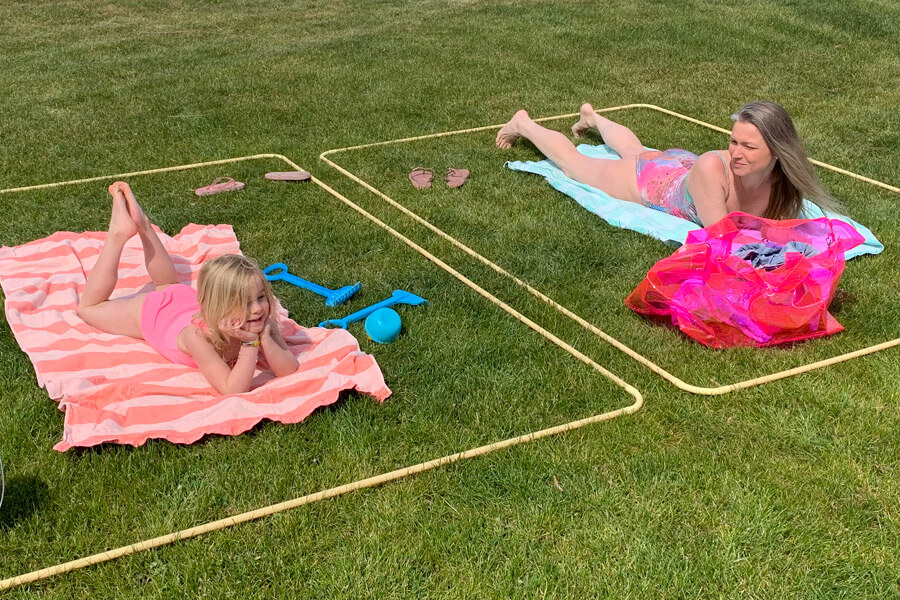 The sections must meet the following conditions:
Per beach section (4m²) = max. 1 person allowed.
Beach sections must not overlap.
Beach sections should be a rectangular, closed construction.
You should sit in the middle of the box.
Only children under the age of 4 are allowed to stay in their parent/caregiver's profession.
All guests have their own beach section.
It is not possible to recreate without a beach section on Fun Beach!
Fun Beach staff are authorized to remove guests from the park if the rules are not followed!
At the end of your Fun Beach day; break your beach section, take your package to
the entrance/exit and put it in the appropriate boxes.
GENERAL GUIDELINES
Keep 1.5 meters apart, even in the water.
Go local recreation only, try to stay within the region of your own living environment at all times.
STAY AT HOME if you have any of the following: cold, runny nose, sneezing, sore throat, mild cough, increase (from 38 ° C)
STAY AT HOME if someone in your house has a fever (from 38 ° C) and/or shortness of breath.
Avoid physical contact with others at all times.
Always follow the instructions of the Fun Beach staff and enforcers and respect the rules as they apply corona.
Go to the toilet at home prior to the visit.
Before your visit, wash your hands with soap for at least 20 seconds.
Pay as much as possible contactless (pin or mobile)
When leaving Fun Beach Event & Leisurepark, do not get stuck unnecessarily on access roads and parking spaces.
Fun Beach staff are authorized to remove guests from the park if the rules are not observed.
Click here to read our full park regulations
PARTICULARITIES
The toilets are open but limited (1 person per unit).
Outdoor showers are simply accessible.
There are several disinfection options on the entire site.
The game activities have limited access.
Rental of pedal boats, umbrellas, sunbeds, etc. is possible. These are disinfected after use.
There is limited availability of hammocks, terrace areas, and various play equipment.
ORDER YOUR TICKET ONLINE
You can easily order your entrance ticket online. However, due to the limited visitor capacity, FULL = FULL. So be quick.
Pay attention; Single sale at the cash register, as well as making a reservation by phone, is NOT possible!

How does it work:
Click the button to order your online tickets.
Select the number of people (max. 6 possible, otherwise make a 2nd order).
Select the desired day of your visit.
Complete the payment.

You will receive an email with a link where the tickets have been added. Have these tickets scanned at the entrance and you have access to a day of Fun Beach and chill.

Please note, online tickets are date-bound, cannot be exchanged, and cannot be returned. If your visitor's day has expired, your ticket will automatically expire.

Please note we only allow a limited number of visitors. Subscription holders take precedence. So we may run out of space for day tickets.

Fun Beach The Beach subscriptions:
Given the Corona crisis and the limited visitor capacity that Fun Beach The Beach has to handle, subscription holders must announce their visit by registering via the button below.
It is currently not possible to take out a new subscription. Keep an eye on this website and social media for updates. These will follow soon.
Read more here if you are a subscription holder.
HORECA GUIDELINES
At every order and pick-up point, it is clearly indicated how the routing proceeds.
While waiting, keep 1.5 meters apart.
Great preference for contactless payment.
If your order is ready, it will be ready for you at the pick-up locket.
Routing per food point.
-1 order counter
-1 pick-up counter
It is considered to consume the order on your beach section.
AQUAPARK GUIDELINES
Normally, a maximum of 250 people is allowed at the Aquapark.
Observing corona rules = max. 50 persons (± 1 person per air cushion).
Control via the number of 50 life jackets.
Life jackets are disinfected after each use.
The following also applies to the Aquapark; 1.5-meter distance!
If the rules are not followed, the aquapark will be removed.
Periods are used on busy days. Follow the directions of the staff.